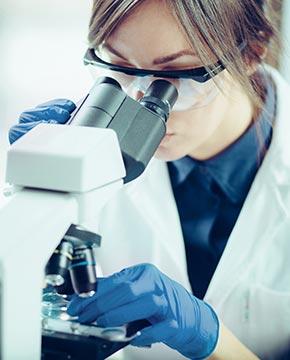 When the human body is healthy and in motion, it is truly an impressive machine! Bone weakening and fractures due to osteoporosis, however, can make it difficult or even impossible to run that marathon or do something as simple as walk up the stairs without pain. Whether you already know you have osteoporosis or want to take steps now to try to avoid getting it in the future, Bonexcin is the right choice for you! This revolutionary bone health formulation provides complete support to the skeletal system to keep bones healthy, hard, and strong.
Bonexcin contains only all-natural ingredients, including minerals, vitamins, and plant extracts that are either naturally occurring in healthy bone, or have been shown in studies to support optimal bone function, structure, and density. Using cutting-edge scientific research and premium quality ingredients in their optimum concentrations and amounts, we've developed a highly effective formula that will help users permanently improve their overall bone health.
Bonexcin Aids in the Maintenance of Healthy Bones
The proprietary blend of isoflavones, minerals, and vitamins in Bonexcin work synergistically to hinder bone loss and promote optimum bone growth. When ipriflavone is taken in conjunction with calcium on a daily basis, it can prevent decreases in bone mineral density in women who are postmenopausal and have either decreased bone mass or osteoporosis. Ipriflavone has also been found to inhibit bone loss in the vertebra of women who have already gone through menopause. Additionally, this key ingredient in Bonexcin can help prevent bone breakdown, promote the formation of new bone cells, increase bone density, and decrease the risk of fractures in women who have already developed osteoporosis.
Bonexcin is Formulated With Essential Nutrients That Can Prevent Bone Loss And Promote New Bone Growth!
Every Bonexcin capsule contains an optimal amount of various vitamins and minerals, including magnesium, vitamin D, phosphorous, and calcium. Many people don't get enough of these nutrients that support good overall bone health in their diets. Calcium in particular plays an essential role in building and maintaining healthy bones. When people get older, the rate of bone loss is faster than the rate at which new bone is formed, which puts individuals at a higher risk of osteoporosis. This is an especially big concern for women who are postmenopausal. Taking a daily calcium supplement can help prevent and address bone loss and osteoporosis. For calcium to deliver its full benefits inside the body, adequate vitamin D must also be present. Vitamin D promotes the absorption of calcium by the gut, and it also helps regulate serum phosphate and calcium concentrations. The latter function allows for normal bone mineralization. Vitamin D is needed for bone remodeling and growth. Without enough vitamin D, the bones may become thin, brittle, or misshapen. Along with calcium, vitamin D helps protect older individuals from osteoporosis.

The minerals selenium and copper play a role in maintaining optimum bone health. Selenium helps bones better resist fractures. Copper is needed by the body to produce and maintain the structures that make up healthy bone. Being deficient in copper may increase the risk of bone fractures, and there is a link between this mineral and greater bone density.
The advanced Bonexcin formula can stimulate the synthesis of new bone cells to boost bone density, hinder the production of osteoclasts inside the body, and help maintain bone strength and hardness so bones can better resist fractures. Preventing or delaying the onset of osteoporosis and supporting good overall bone health is possible with Bonexcin!
Menopause and andropause don't have to come with bone loss! Make Bonexcin part of your strategy for preventing osteoporosis and keeping your bones strong and healthy as you age!
Get Bonexcin Now!
If for any reason you are not completely satisfied, you can simply return the unused portion in the original container within 60 days of receiving your order, and we will refund you 100% of the product purchase price. A maximum of one unit of a product can be used/opened and the remaining bottles returned are to be sealed and un-tampered in order to receive a full refund. Original shipping and return shipping fees are not included in the refund and are the responsibility of the purchaser. Re-orders represent satisfaction. No refunds will be applied once a re-order has been placed.
TRY IT RISK FREE FOR 60 DAYS
Because we're so confident that you will experience tremendous results too, we offer a 60-day, 100% money-back guarantee!
Click here

to find out how you can try

Bonexcin

risk free.